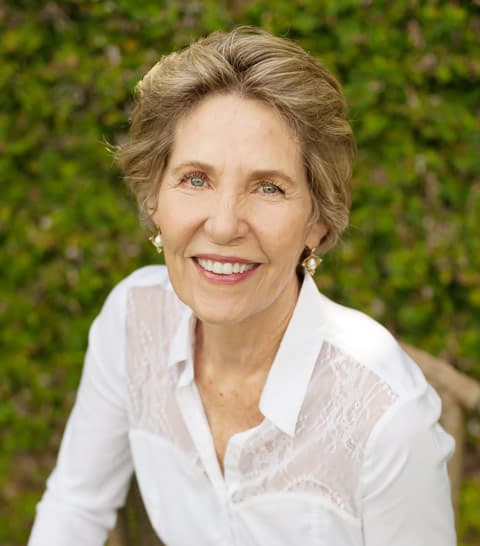 PRINCIPAL
Marjorie Slovack
RID, ASID
Marjorie Slovack of M. L. Slovack Design, has been an interior designer in Houston, Texas for over 30 years, with a reputation of quality in both vision and execution of the total project. Her firm's award winning designs, which have been featured in major publications, create a consistent legacy of clean, classic, and noticeably comfortable residences. As a firm, each individual designer chosen to work with her team has talent and high skill levels to bring to each project. We work with the coordination of workrooms, vendors, and artisans to produce a custom, comprehensive environment tuned entirely to our clients.
PRINCIPAL
John Bass
John Bass, a native Houstonian, and graduate of University of Houston, is principal of J.L. Bass Building, Inc. and has been building custom homes for over 30 years in Houston, Texas. Since 1976, John has limited his building to custom homes and remodeling, preferring the input and satisfaction of a client as well as the personal relationship created. His strong belief is that the forces of excellence are brought to life and a successful project is attained only through the creation of a close partnership with each homebuyer, builder, interior designer, and architect. John is a Graduate Master Builder and a member of the Remodeler's Council and the GHBA (Greater Houston Builders Association).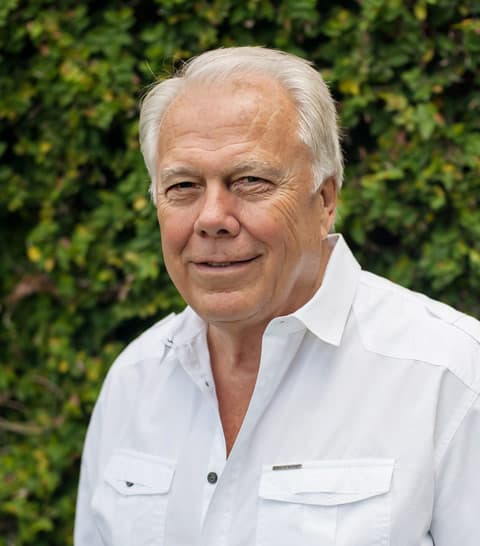 Slovack-Bass is simply the best, most creative as well as organized group of designers in the business.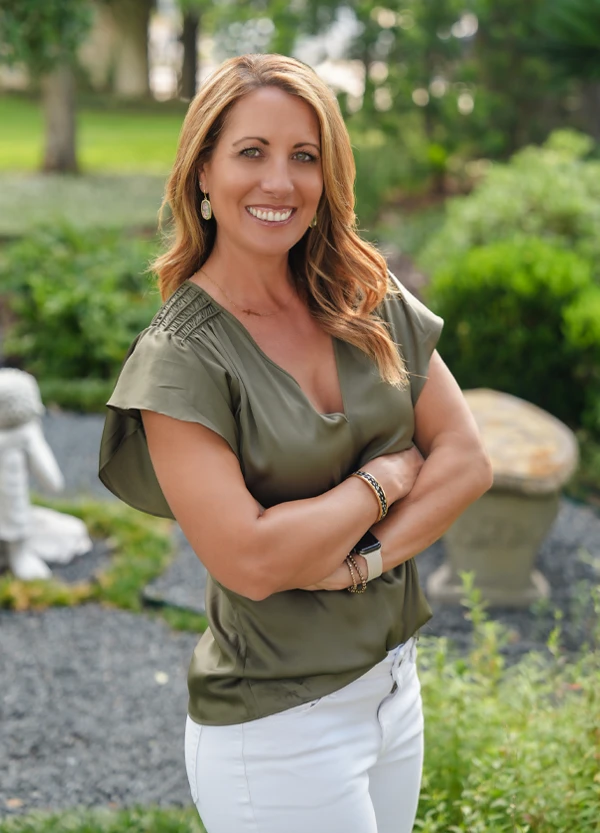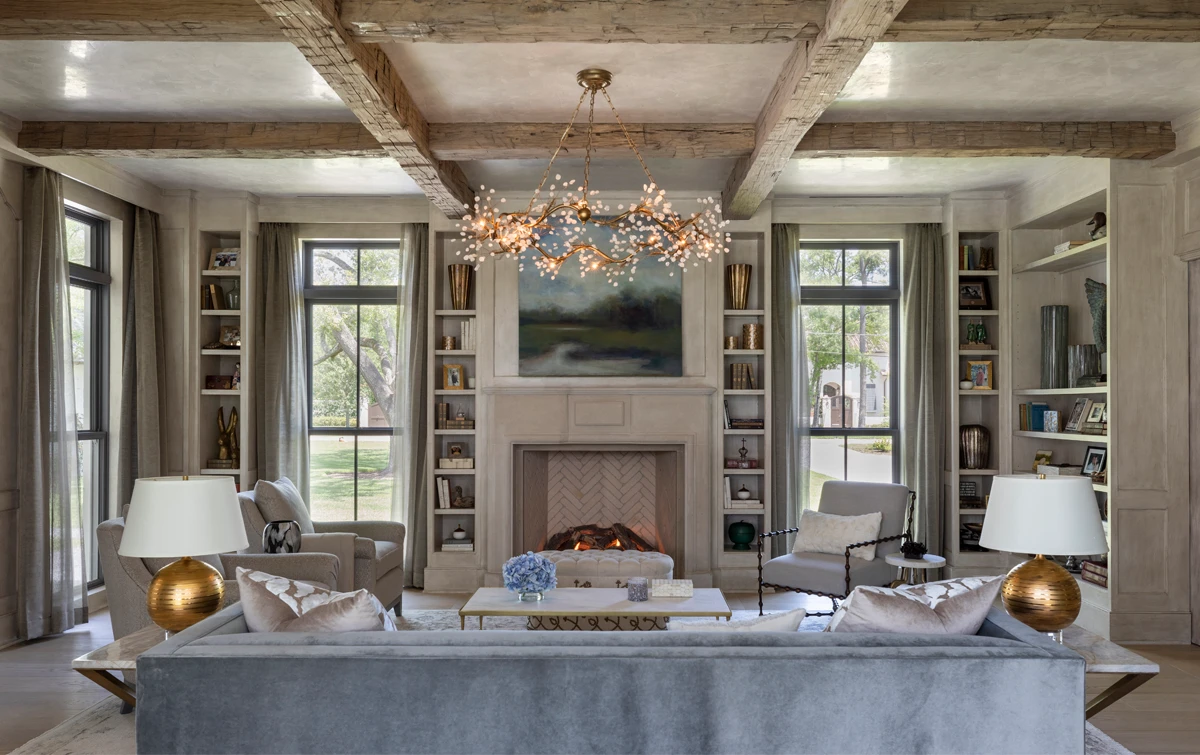 Julie is a dedicated team player with a relaxed, calm personality. Paying close attention to detail is her key to a successful design. While still attending the Art Institute of Houston, Julie landed an excellent opportunity as an intern with Slovack-Bass in the fall of 2004. Upon graduating with a Bachelor's degree in Interior Design, Julie's position was made permanent in 2005. Julie has lived in Houston all of her life and enjoys spending her free time with her husband and two young children.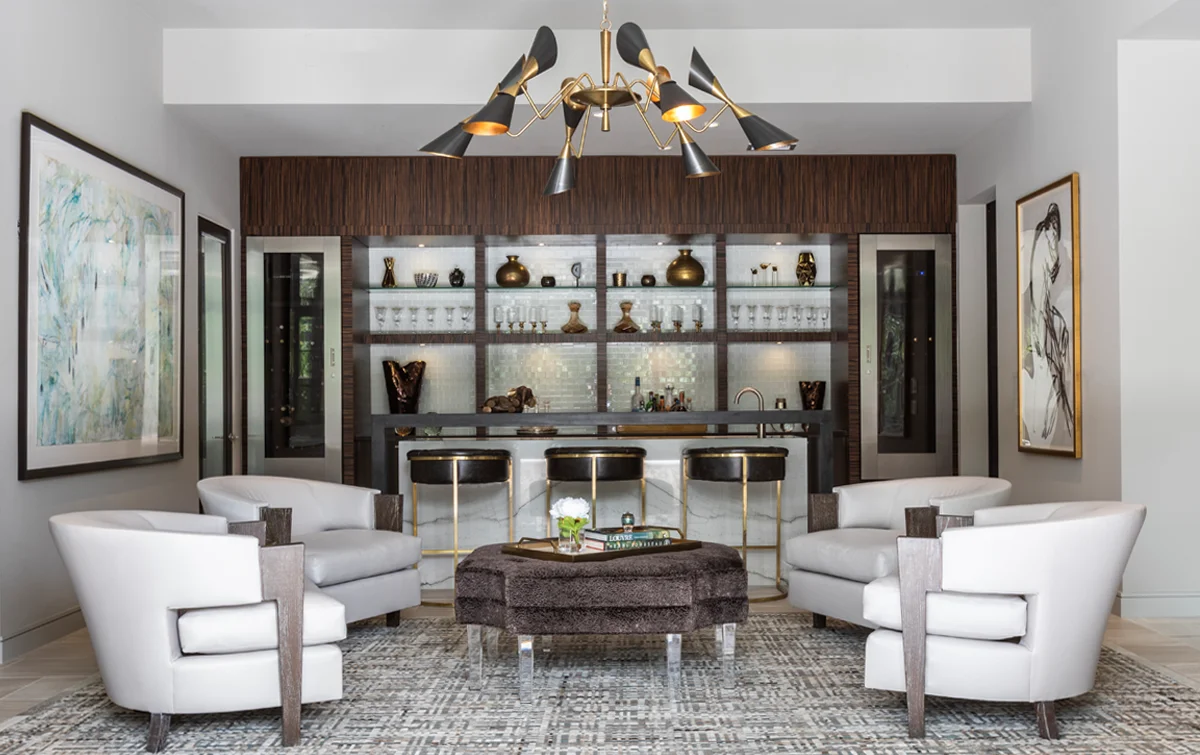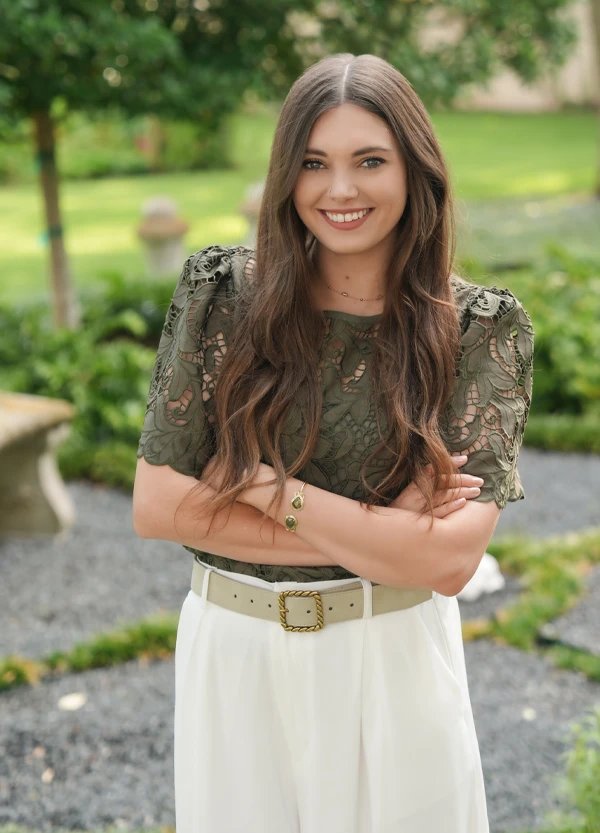 Cali joined Slovack-Bass in June of 2017 as a graduate with a Bachelor of Science degree in Interior Design from Sam Houston State University. After leaving SHSU in the small town of Huntsville, TX, Cali knew she wanted to come back to the city and pursue her passion for residential design. With her creative and focused personality, Cali quickly fell in love with the design process as a whole. Successful design projects are accomplished when finding a beautiful solution for the client's wants and needs along with building a relationship and following through with thoughtful documentation. With Slovack-Bass, she has had the opportunity to work on a variety of projects from out-of-town vacation homes to commercial offices and everything in between. When not designing, Cali is raising two precious little girls with her husband at home in Hockley, TX.
Maria Diaz, originally from El Tigre, Venezuela, moved to Houston in 2010 to pursue her degree in Business Administration & Management from Houston Baptist University. While she appreciated the diverse aspects of business, her innate creativity and love for the arts guided her toward a different path. In 2014, Maria proudly graduated with her BBA and made the decision to follow her artistic side by enrolling in the Art Institute of Houston where she graduated with a second Bachelor's Degree in Interior Design. With a solid foundation in place, Maria embarked on her professional career in the Hospitality industry, however, it was during this time that she realized her true calling lay in Residential Design. In 2021, Maria joined Slovack-Bass, where she has been instrumental in plan development, architectural drawings, construction documents, and 3D Renderings. Her continuous attention to detail, calm personality, and polished professionalism make her an invaluable asset to the team. When she's not busy designing, Maria enjoys spending time with her family and her beloved Shih Tzu, Bianca. She enjoys exploring new travel destinations, taking walks in the park, and indulging in her passion for karaoke!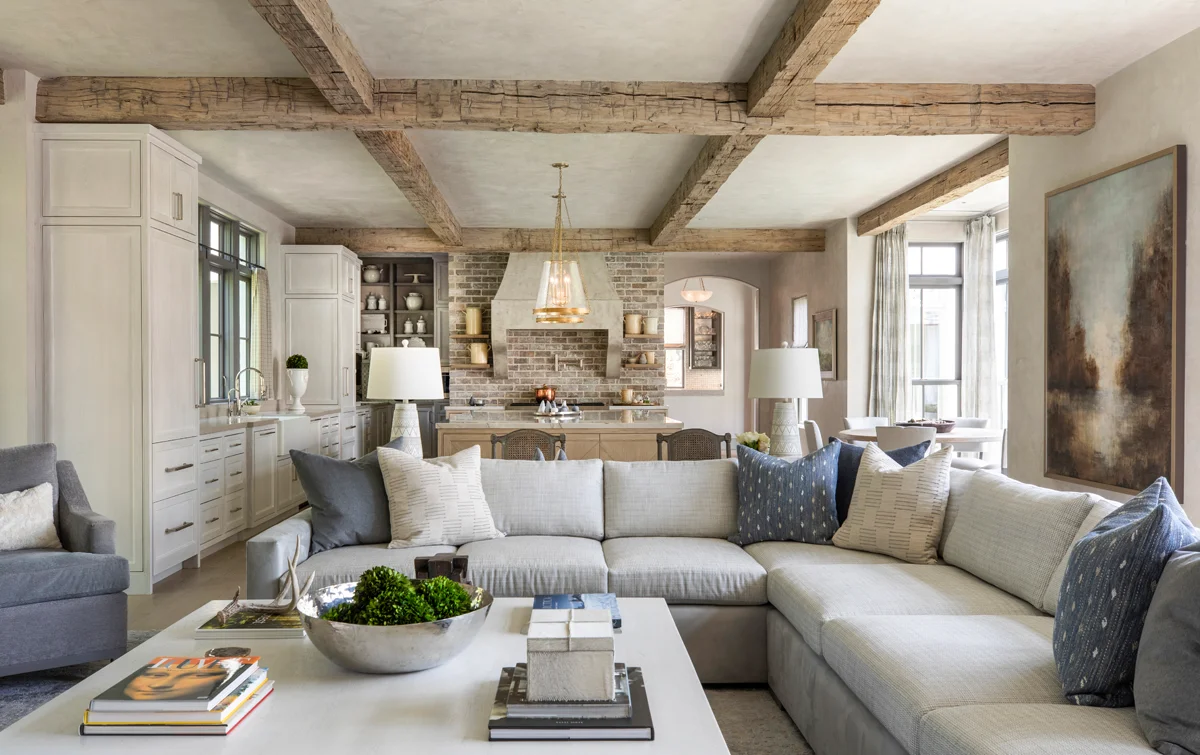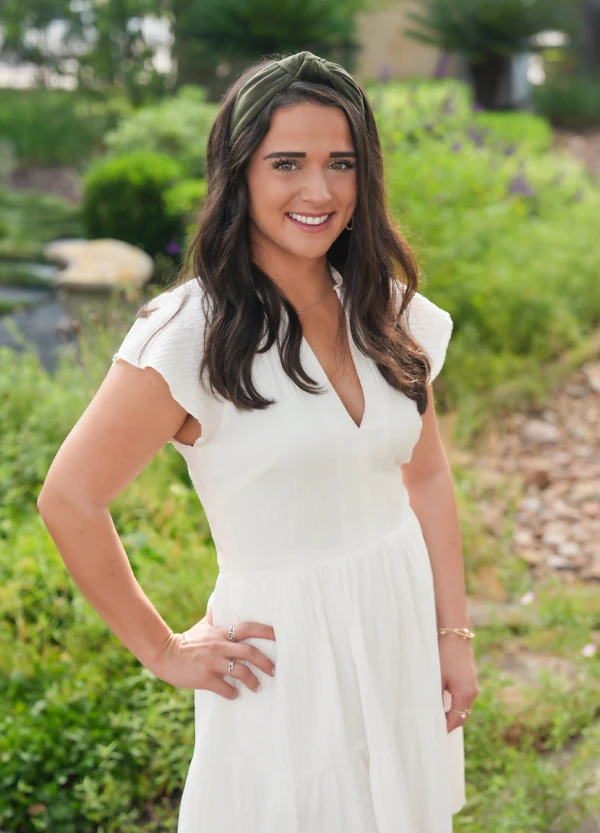 Emily recently graduated from Texas State University in 2021 with a Bachelor's degree in Interior Design. Following graduation, Emily joined the Slovack-Bass team to follow her dream of designing in the big city. With a keen eye for detail and creative vision, Emily is driven to create spaces that embody a serene and timeless allure. Emily enjoys every step of the design process and takes a personalized approach to bring her client's visions to life! Being part of the Slovack-Bass team, Emily has worked on a variety of projects and continues to follow her passion for residential and commercial design. Outside of designing, she enjoys going on walks, spending time with friends and family, and trying new restaurants.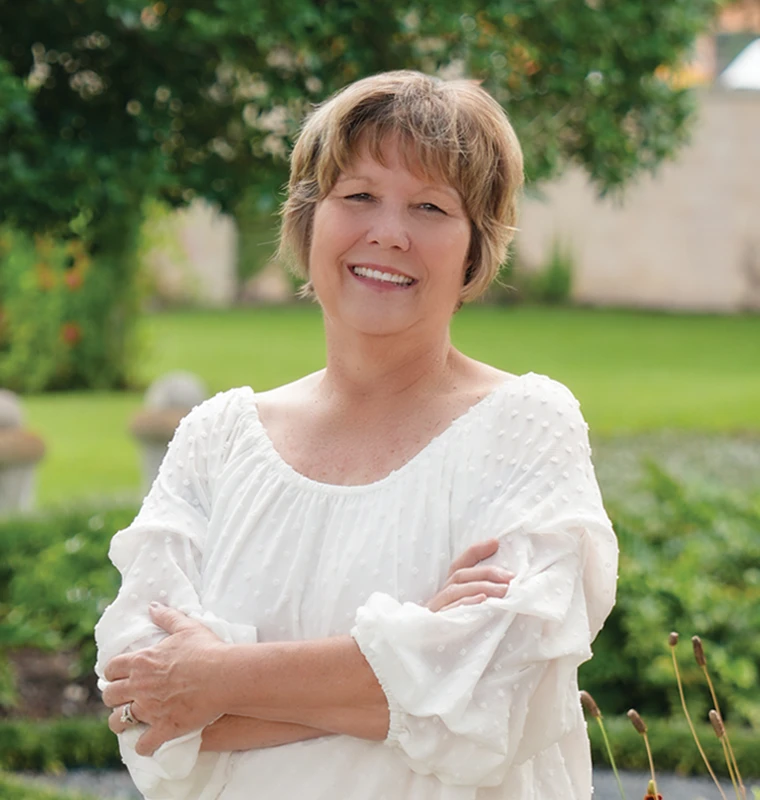 Jo Ann Sheppard
Jo Ann Sheppard is the administrative arm of the Slovack-Bass team and joined the company in June 2013. She loves being part of a creative and dynamic team where she oversees the operational aspects of the firm and ensures that everything runs smoothly and efficiently. Jo Ann earned a Bachelor of Business Administration, and an MBA, from Texas State University. When she is not at the office, Jo Ann enjoys spending time with family and friends, especially her two grown sons and daughter-in-law. In her free time, she also loves to escape to the country on weekends for birdwatching, soaking in the fresh air, and finding joy in the appreciation of nature's splendor and majesty.